Haggerston's indepenent bookseller
We are a bookshop in Haggerston, East London, selling new and second hand books with a specialism in indie presses.
BFDay23 Festival, 21-23 September: Back, Bigger, Bookier!
BFDay23 Festival will take place 21-23 September at two fully accessible local spaces, St Peter de Beauvoir and Young Space. 
15+ events with our nine indie publishing partners.
Saturday all-in passes available here from today until 30 Aug: 100 only!
Read on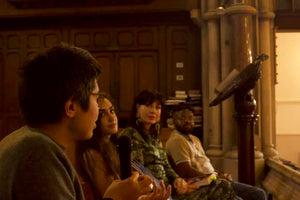 Festival Series #2: Tice, Frankie and Gboyega
Episode 2 of the Festival Series sees us return to our recordings of BFDay2021, this time for the event of Tice Cin, Gboyega Odubanjo and Frankie Mirren – chaired by Will Harris.
Burley Fisher's Isolation Station is a DPF Production.
Listen